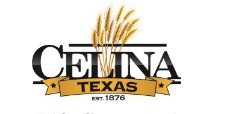 CELINA (WBAP/KLIF) – The City of Celina announced this week that Scottish Rite for Children has purchased a 76-acre parcel of land at the Dallas North Tollway and Collin County Outer Loop.
Scottish Rite for Children becomes the second major North Texas healthcare provider to stake claim to land that sits alongside the future Tollway expansion route in Celina.
Methodist Health Center announced the purchase of land for the new Celina Medical Center in late January.
"Having spent nearly my entire life in North Texas, I have grown to appreciate and value the incomparable
reputation for specialized care that Scottish Rite for Children has earned here and across the globe," said Celina Mayor Sean Terry. "To know that generations of families in Celina will be cared for by such an elite and caring team of healthcare professionals is something everyone in our City should celebrate and welcome."
The Celina site will be the fourth Scottish Rite for Children facility on or near the Dallas North Tollway. The original location on Welborn Street sits just off the Tollway and Oak Lawn in Dallas. Two facilities were recently opened in Frisco, one at The Star and another at the Tollway and Lebanon.
No construction dates or plans have been announced for the Celina site.
Copyright 2022. WBAP/KLIF News. All Rights Reserved.