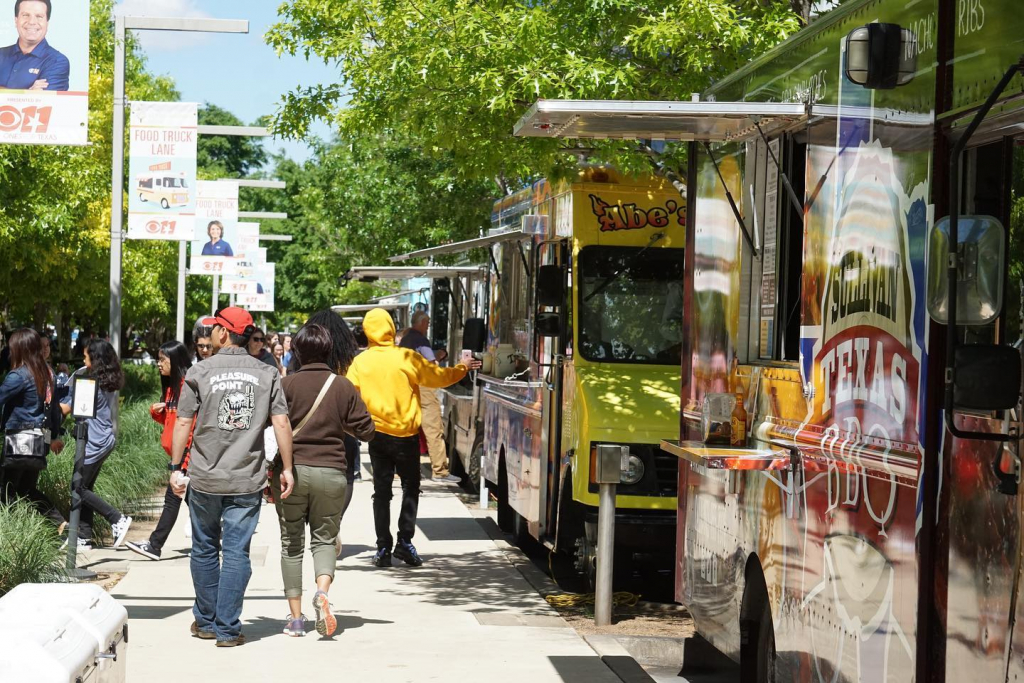 DALLAS (WBAP/KLIF) Friday, June 24, is national food truck day. On Saturday, June 25, there will be a celebration at Klyde Warren Park to commemorate this national day and 10 years of serving Dallas communities. The celebration is happening from 11:00 am – 7:30 pm there will be live music, free games, photo-ops, and fun activities in the fountains.
Some of the proceeds collected from the celebration on Saturday will go towards helping the park all year long with expenses. Klyde Warren Park President Kit Sawers says before construction, she already knew this public place was going to be a great addition to downtown.
"Providing a green space that is not only a place where people can come and relax and have picnics with their families, but also one that is programmed year-round with free activities," she said.
This park brought together uptown and downtown with activities available on special holidays. The park's profits have raised about half a billion dollars and has gone back to the community. Sawers says this positive outcome is great for people living nearby and has helped people in this area come together.
"For all sorts of things to happen that allow people to come from every different neighborhood in the community to all be together to share their common experiences," she said.
Warren added that Saturday's celebration is another opportunity for people to help keep funding the park and to commemorate the food truck vendors.
"I'm excited that the food trucks and food vendors are going to have an opportunity to shine. They've been long-term partners with us and a lot of them have been with us since the beginning," she shared.
Food trucks will be available during lunchtime on Friday, June 24, and during the weekend.
(Copyright 2022 WBAP/KLIF. All Rights Reserved)