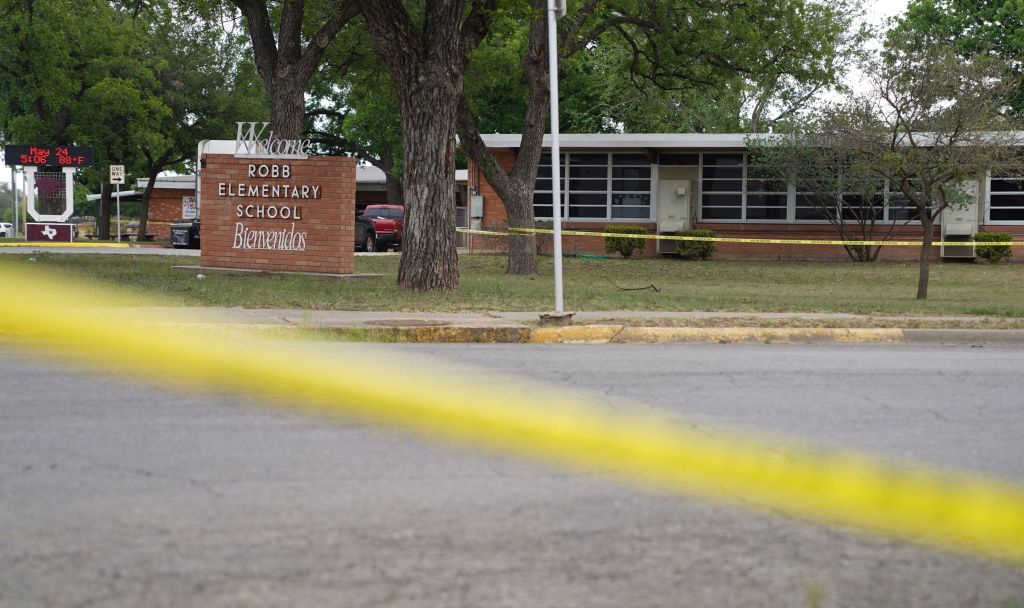 UVALDE (WBAP/KLIF) – The chief of the Uvalde School District Police Department has been put on administrative leave one day after scathing testimony from the head of the Texas Department of Public Safety.
The school superintendent released a statement saying Chief Pete Arrendondo has been put on leave as the investigation into the police response continues.
Tuesday, DPS Director Steven McCraw said the actions of the police responding to the shooting were controlled by the chief who put officers' lives ahead of children.
McCraw said police had enough power to take down the shooter within three minutes but the shooter wasn't taken out until an hour later.
McCraw also said there is no evidence officers tried opening the door to the classroom in question and that the door was not locked.
Eventually a border patrol unit responded to the scene, entered the classroom, and killed the gunman.
(Copyright 2022, WBAP/KLIF. All Rights Reserved.)