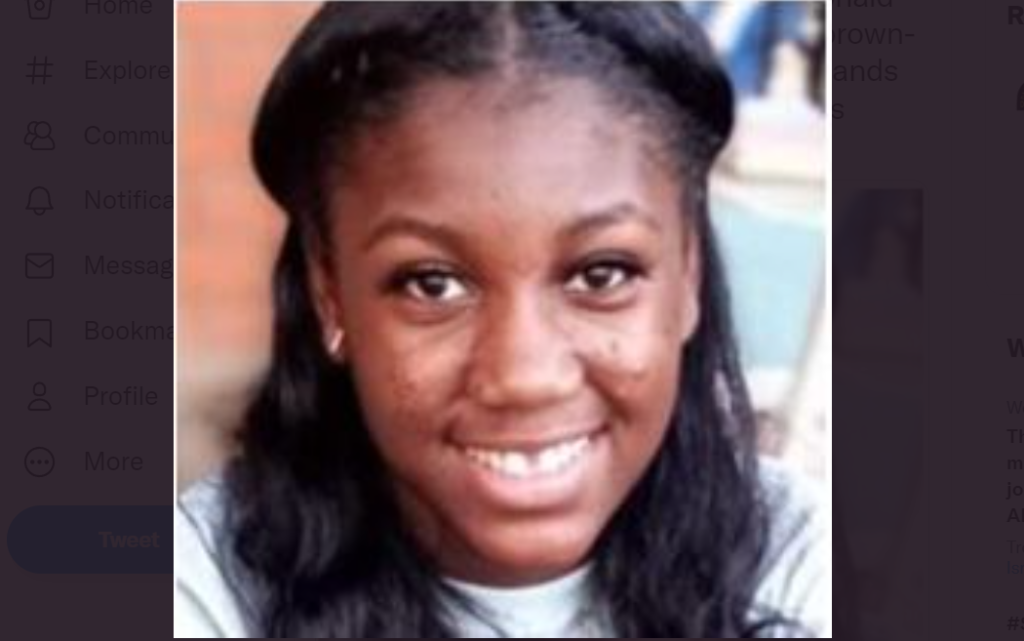 DALLAS (WBAP/KLIF News ) – The family of a Dallas teenager who vanished last month is fearing the worst and is pleading with the public to help find her.
15-year-old Gabrielle McDonald-Willis has not been seen since April 27th.
Dallas Police said she was last seen walking along the 1800 block of Commerce Street just west of Main Street Garden Park.
Her family fears she could be a victim of sex trafficking. The teen is also in need of her medication.
Gabrielle is 5'4″, 130 pounds with black hair and brown eyes.
Anyone with information is asked to contact police at 911 or (314) 671-4268. Tipsters are asked to reference case number 074030-2022.
Copyright 2021. WBAP/KLIF News. All Rights Reserved.