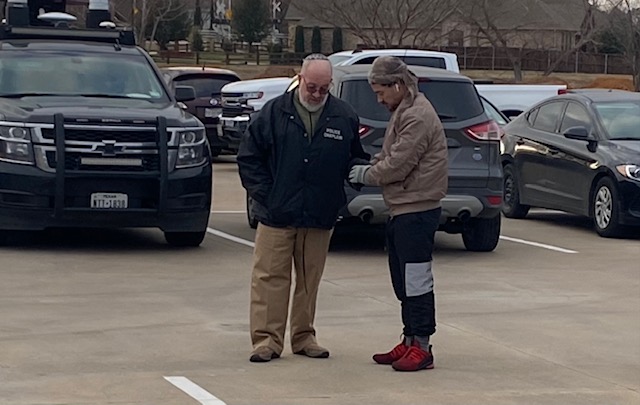 COLLEYVILLE (WBAP/KLIF News) – A vigil will be held Monday night in support of the Congregation Beth Israel synagogue in Colleyville following an attack over the weekend.
Authorities said 44-year-old British citizen Malik Faisal Akram stormed into the synagogue with a gun and held four people hostage for more than 10 hours on Saturday.
The special service is being held at White's Chapel United Methodist Church at 185 S. White Chapel Blvd. in Southlake.
The Healing Service will be led by Rabbi Charlie Cytron-Walker.
It starts at 7 p.m. and will be livestreamed on Congregation Beth Israel's Facebook page.
Meanwhile, the investigation into the attack continues.
The Greater Manchester Police in England announced late Sunday that two teens had been arrested by the Counter Terrorism Policing North West in the connection to the attack.
They're being detained for custody.
During the standoff, investigators said Akram was demanding the release of Dr. Aafia Siddiqui of Pakistan from a federal prison in Fort Worth.
She was sentenced to 86 years in 2010 for attempting to kill U.S. servicemembers in Afghanistan.
Siddiqui's attorney Marwa Elbially said her client does not support the attack on the synagogue and did not know who Akram was.
Click here to view tonight's service.
Copyright 2021. WBAP/KLIF News. All Rights Reserved.