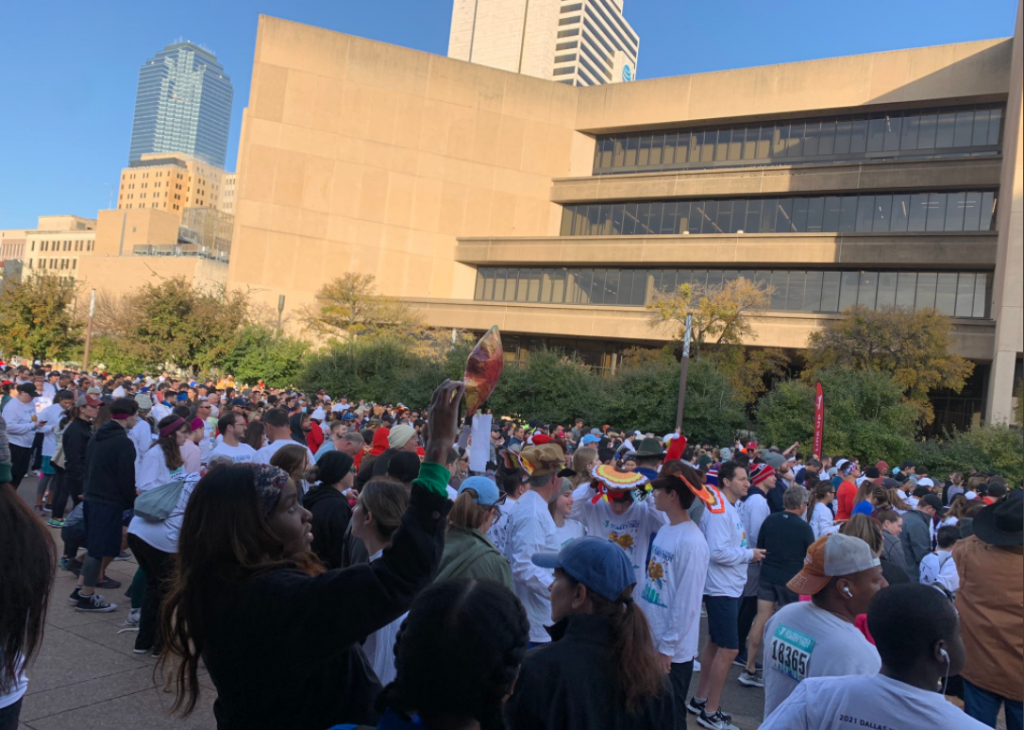 DALLAS (WBAP/KLIF)- Thousands of people packed the streets of Downtown Dallas for the 54th annual YMCA of Dallas Turkey Trot.
"There's just an excitement about this, families here cheering people on, people brought their dogs, it's just a great way to start Thansksgiving holiday," said YMCA CEO Curt Hazlebaker.
The Dallas YMCA Turkey Trot is one of the largest multi-event races in the country and close to 14,000 runners were registered.
Last year the event was held virtually due to the pandemic. Runners were excited to be back in person to experience this event.
"It feels good to be back out again. My daughter and I ran it remotely at White Rock Lake last year so to be back in the crowd with this atmosphere it just feels like Thanksgiving again," said runner Mateo Hernandez.
"It's great, it's Thanksgiving, everyone is in a cheerful mood all dressed up, it feels normal and great to be out and about and be active and social again," said another runner Katja Koonich.
It's a tradition like no other. Families were dressed up in turkey hats and tu-tus, the music was blasting and people were cheering from the sidelines.
"This is the 54th year and I still have my shirt from the 25th year," said runner Bart Miller.
It's also a great way to work up an appetite. "Oh yea, I'm ready to get my grub on now," said "CJ" who ran the race dressed as Batman for the kids.
Runners were able to choose between a 5k or 8 mile race. Proceeds from the race support the YMCA of Metropolitan Dallas Community Health programs for children, adults, and families.
Listen to WBAP/KLIF'S Kat Boonzaier's Story here: