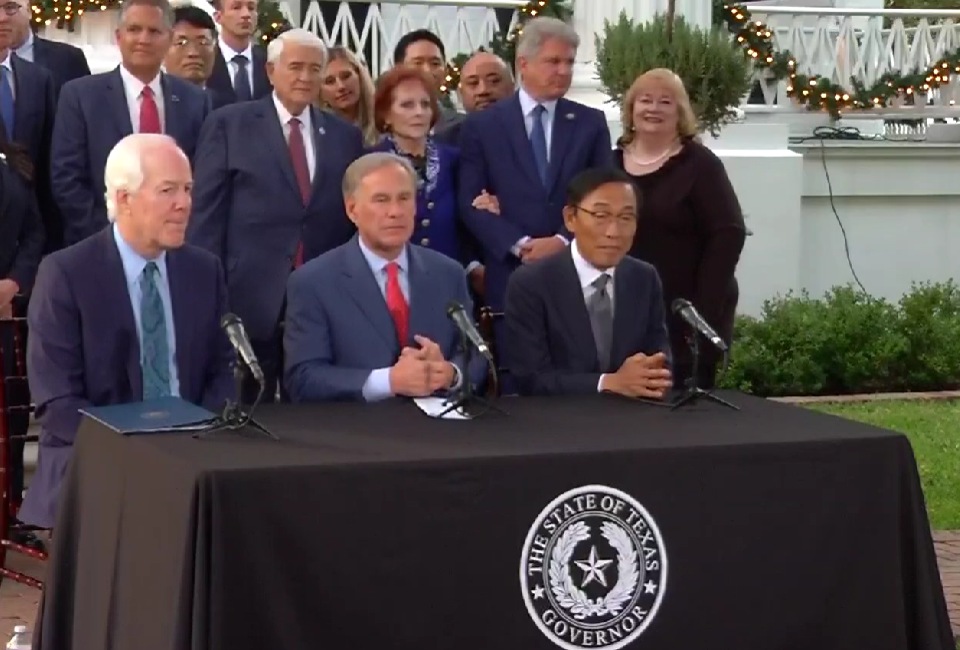 AUSTIN (WBAP/KLIF) – The Texas Association of Business praised state and local leaders after Governor Greg Abbott announced Samsung will construct its new semiconductor manufacturing plant in Taylor, Texas.
TAB CEO, Glenn Hamer called the announcement Texas leadership's latest economic development win. According to Harger, the state secured a $17 billion investment for Samsung's chip-making plant in Taylor Texas.
"Texas is a national leader in semiconductors, and Samsung's new plant will help us meet the global demand for chips," said Hamer. "Economic development incentives were crucial to securing this enormous investment. We congratulate Williamson County for earning Samsung's partnership and thank Governor Greg Abbott for keeping Texas the best state for business."
Governor Abbott said Thursday that the project will create over 2,000 high-tech jobs, thousands of indirect jobs, and a minimum of 6,500 construction jobs.
"As we add a new facility in Taylor, Samsung is laying the groundwork for another important chapter in our future," said Dr. Kinam Kim, Vice Chairman and CEO of Samsung Electronics Device Solutions Division. "With greater manufacturing capacity, we will be able to better serve the needs of our customers and contribute to the stability of the global semiconductor supply chain. We are also proud to be bringing more jobs and supporting the training and talent development for local communities, as Samsung celebrates 25 years of semiconductor manufacturing in the United States."
Construction is scheduled to begin in early 2022 with a target of production start in the second half of 2024. The $17 billion in capital investments includes buildings, property improvements, machinery, and equipment.
Copyright 2017. WBAP/KLIF News. All Rights Reserved.