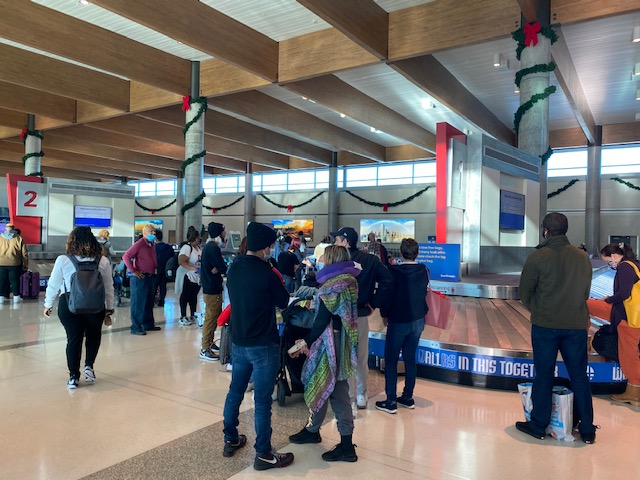 DALLAS (WBAP/KLIF) – The holiday travel season is officially underway as airlines expect the busiest travel period in two years due to the COVID pandemic.
Security lines and parking garages at Love Field began to fill up on Tuesday during what is expected to be busy week at the airport.
"It went fine other than having to wear a mask for three hours," said a passenger flying into Dallas.
"I came from Chicago and I'm just waiting on my cousin so we can get this party started," another traveler said.
For some travelers it will be their first time to see family since the pandemic took hold.
"It's awesome, there's going to be twenty of us," said a woman picker her mother up from Love Field. "We've got our son from Georgia coming it that's in the Army. We've got our mother-in-law, cousin, grandkids, we've got everybody."
TSA expects 20 million passengers nationwide between November 19 and 29. Travel experts believe Sunday will be the busiest travel day of the Thanksgiving holiday.
Listen to Clayton Neville's story below:
Copyright 2021. WBAP/KLIF News. All Rights Reserved.