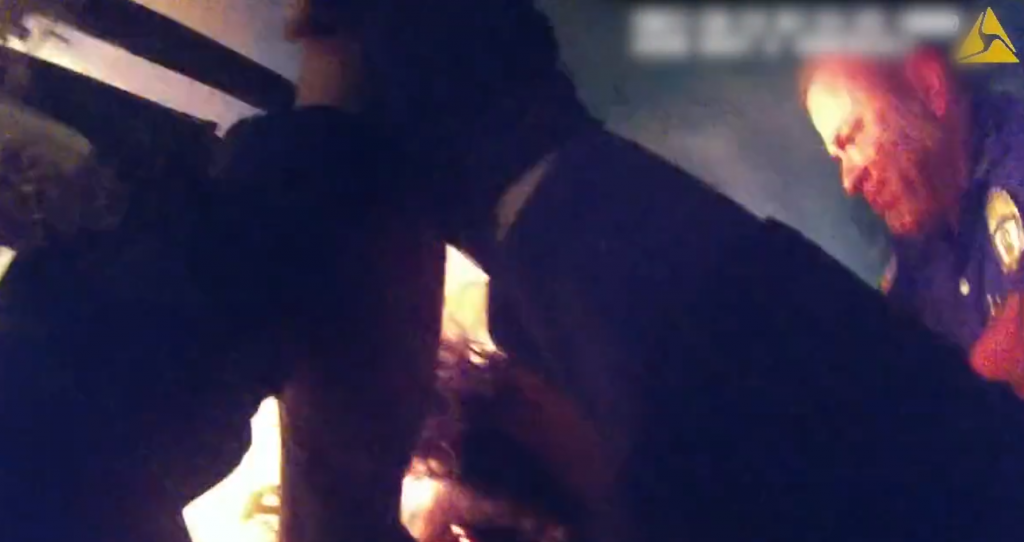 GARLAND (WBAP/KLIF News) – It was a daring saved that happened just in the nick of time.
Two Garland Police officers saved an unconscious man from a burning car moments before it became engulfed in flames.
The Garland Police Department released body camera video of the rescue this week.
It happened Tuesday night when Officer Matthew Fuhs and his trainee Chris Hataway rolled up on a crash site on Forest Lane near the department. Officers heard the wreck and ran over to help.
When they arrived at the crash site, the two found a man who'd been ejected from the car lying on the grass but quickly realized there was another person trapped inside the burning car.
The officers pulled the man through a window on the passenger side just before the car was completely engulfed.
Both people involved in the crash were rushed to the hospital with non-life threatening injuries.
Copyright 2021. WBAP/KLIF News. All Rights Reserved.