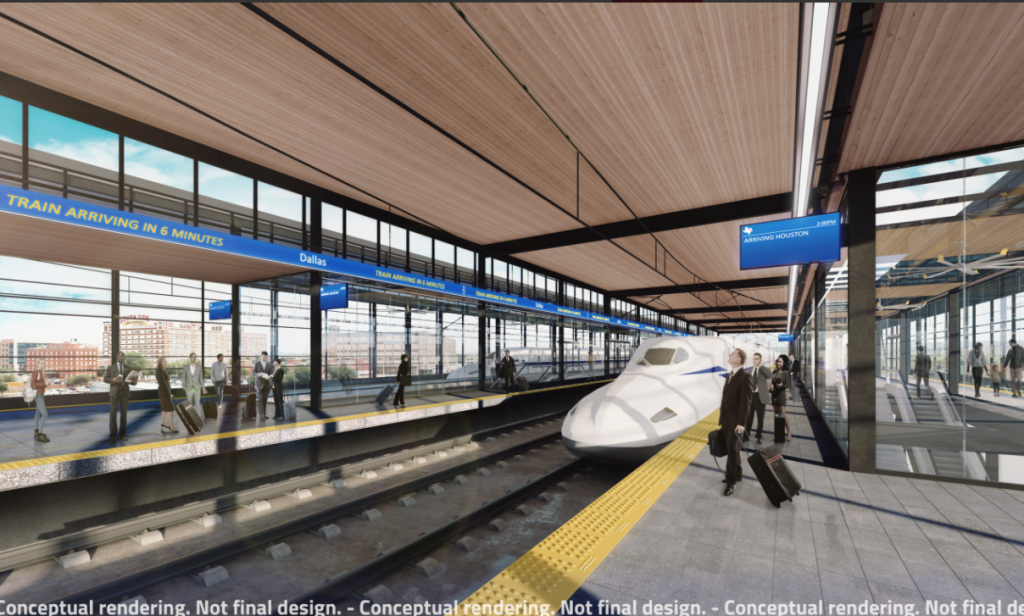 Dallas (WBAP/KLIF)- Developers have bought land and agreed to build a terminal for the proposed state of the art bullet train connecting passengers from Dallas to Houston in just 90 minutes.
Dallas developer Jack Matthews and his partner, Fort Worth businessman John Kleinheinz say the station would be part of a mixed used development with hotels office and retail space. They own more than 50 acres along Riverfront Boulevard south of downtown Dallas.
"Our high-speed rail project connecting Dallas and Houston will be as transformational to Texas as DFW Airport was to the region when it was opened in 1973," Kleinheinz said in a statement. "Texas Central will be the blueprint for national high-speed rail, a solution for environmentally efficient transportation.
The Texas High-Speed Rail Station Development Corp. would build stations to serve the proposed Texas Central high-speed rail line. It would be the first high-speed rail project

The 240-mile high-speed rail line is expected to cost at least $20 billion and still faces construction and funding hurdles. Texas Central has said the rail will implement Shinkansen electric trains, which began operating in Japan in 1964.
Construction would take about six years.
Click here for more information on the project.