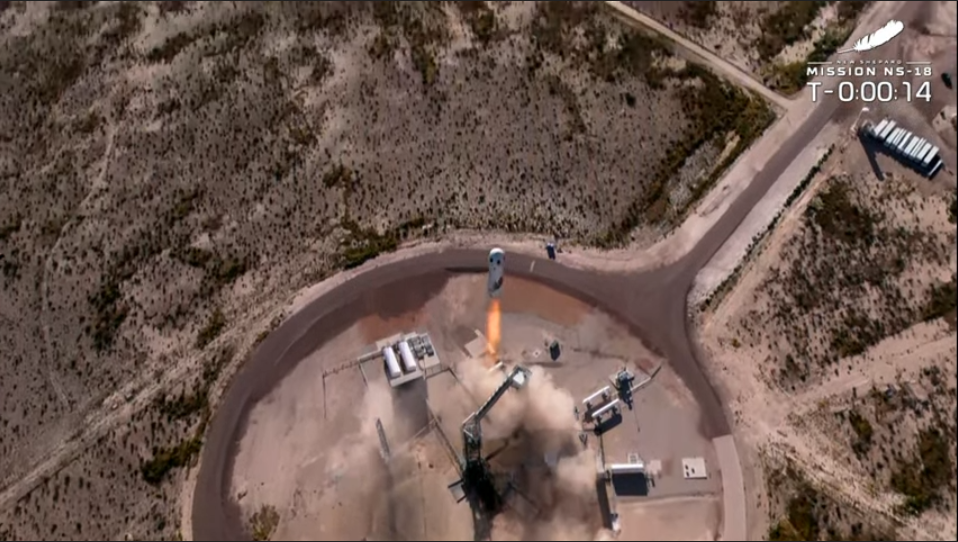 VAN HORN (WBAP/KLIF News) – It's another major step for private space travel. Blue Origin completed its second flight to the edge of space from a launch pad in Van Horn, Texas Wednesday morning.
The four-person crew of the New Shepard Rocket included Star Trek actor William Shatner famously known as 'Captain Kirk'.
The 90-year-old actor is now the oldest person to go into space.
That record was previously held by Grapevine's own Wally Funk, 82, who was on board the first flight with Blue Origin founder Jezz Bezos.
The flight lasted eleven minutes and the crew returned to Earth from a capsule for the landing.
After landing, Shatner tearfully thanked Bezos and described what he said was an unbelievable experience.
"Everybody in the world needs to view this. Everybody in the world needs to do this. Unbelievable…it's the little things. To see the moon fly by," he said. "What you have given me is the most profound experience I can imagine."
Today's launch was originally scheduled for October 12th but was postponed due to inclement weather.
Click here for live coverage of the event.
Copyright 2021. WBAP/KLIF News. All Rights Reserved.