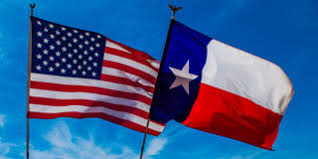 Texas Abortions Resume, Texas has promised to appeal the case.
====
Texas Gov. Greg Abbott sent a letter to President Biden Thursday formally requesting an appeal of the Federal Emergency Management Agency's (FEMA) denial of an emergency disaster declaration due to the massive influx of migrants at Texas' border with Mexico.
====
While speaking with Fox News this week, President Joe Biden's former Border Patrol chief, Rodney Scott, confirmed that under Biden's leadership, U.S. taxpayers are paying millions of dollars each day "to not" build a wall along its border with Mexico.
====
Hundreds of American Airlines workers and supporters crowded outside the company's corporate headquarters in Fort Worth Thursday holding signs reading "Mandates won't fly" and "Don't fire my Dad" to protest a vaccine mandate issued last week under pressure from the White House.