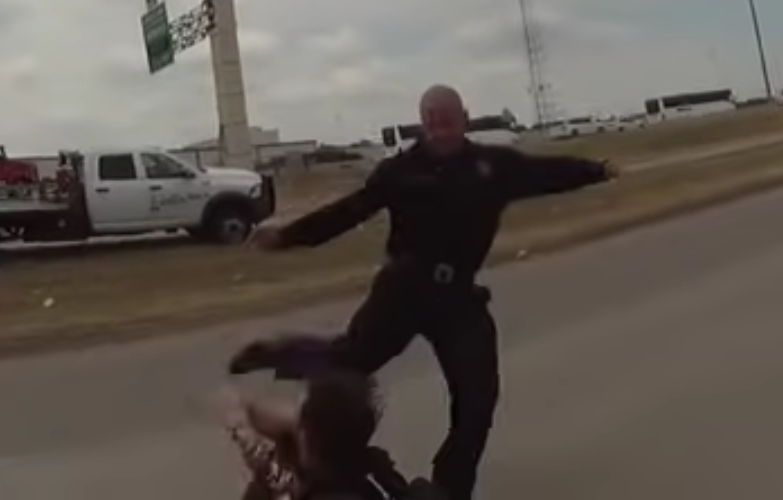 (WBAP/KLIF) — Police body-cam footage has been released in a case of alleged brutality against a homeless Dallas man.
The video shows Dallas Fire Rescue paramedic Brad Cox kicking Kyle Vess in the head after he sat up off the ground. Vess was being detained by firefighters for being suspected of starting a roadside fire.
The homeless man is suing Cox and the City of Dallas for injuries resulting from the 2019 incident that left Vess with a fractured orbital socket and cracked teeth.
(Copyright 2021 WBAP/KLIF Newsroom News. All rights reserved.)