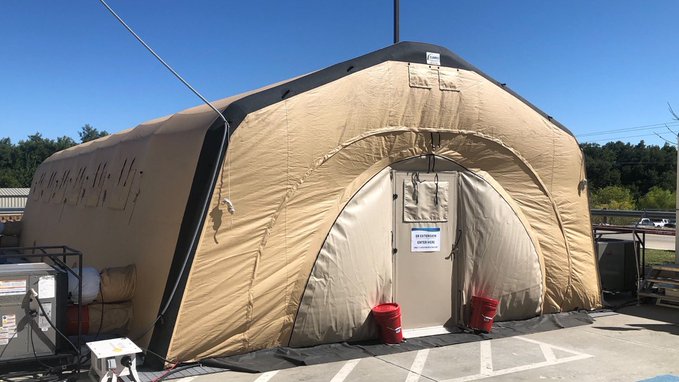 WISE COUNTY (WBAP/KLIF)- A hospital in Decatur had to set up tents outside to accommodate a surge in patients.
Officials at Wise Health System say the hospital hit a record capacity of 109% and they're using additional treatment tents to address the need.
John Neal Vice President of Ancillary Services at Wise Health System said there are 81 beds in the medical, surgical and ICU units and 38 of them are being used for Covid patients.
"When you look at it from the top down, from ICU and other floors, the more Covid patients we have, the less room we have for regular sick patients," said Neal.
He said adding the tents expands the capacity to accommodate 10 extra patients and they will have these set up for as long as they need to.