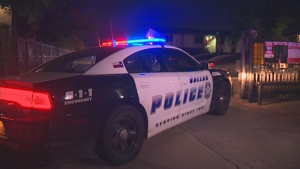 DALLAS (WBAP/KLIF) – Dallas police have issued an arrest warrant for an officer accused of fabricating physical evidence in an illegal search that resulted in the arrest of a Dallas resident.
Police named five-year veteran Officer Jacob Hughes in the warrant.
The investigation also sent Grand Jury Referrals for five other officers on official oppression.
Dallas Police Chief Eddie Garcia said we work together and hold all officers accountable for their actions. He also said he is extremely disheartened by what the investigation revealed.
(Copyright 2021, WBAP/KLIF. All Rights Reserved.)