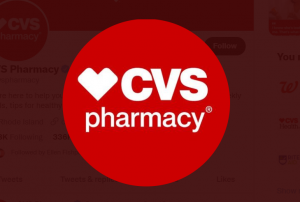 TEXAS (WBAP/KLIF News) – CVS is hiring for 25,000 positions nationwide, including more than 3,000 in Texas, in an effort meet demand for the upcoming flu season and the rolling out of COVID-19 booster shots for eligible residents.
Candidates will be able to apply during the pharmacy chain's one-day national career event on Friday, September 24th.
Most of the positions are for part-time, full-time and temporary licensed pharmacists, trained pharmacy technicians and nurses at the locations.
CVS said additional roles include retail store associates who assist with purchases and manage store inventory.
Opportunities for full-time employees include "competitive pay, paid training and a benefits package that includes 7 paid holidays, health insurance, 401K with company match, tuition reimbursement and a 20-30% employee discount at CVS retail stores."
The accelerated hiring campaign is an effort on CVS' part to administer the flu shots and the upcoming COVID-19 booster shots.
Ahead of the vaccines release, CVS hired 50,000 people to help with the rollout. Since then, it's administered more than 34 million vaccines and conducted 32 million COVID tests.
"Every flu season we need additional team members," said Neela Montgomery, Executive Vice President, CVS Health and President, CVS pharmacy," but this year we're looking for even more. With the continued presence of COVID-19 in our communities, we're estimating a much greater need for pharmacists, trained pharmacy technicians, nurses and retail store associates."
All qualified candidates can apply for the open positions by texting "CVS" to 25000 or by visiting the CVS Health Career website.
Copyright 2021. WBAP/KLIF News. All Rights Reserved.