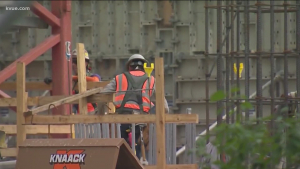 Undated (WBAP/KLIF) – During the second quarter of last year, the DFW/Arlington area experienced a net gain of 4,071 workers amid the COVID pandemic, topping all other cities nationwide.
A report from helpadvisor.com also shows Bryan-College Station and Midland experienced a net loss of over 1,400 workers, the 10th and 12th biggest decreases in the country respectively.
Meantime, the tri-city California region of Los Angeles- Long Beach -Anahiem lost the highest net number of workers at nearly 11,000 workers, many of whom relocated to DFW.
(Copyright 2021 WBAP/KLIF. All rights reserved.)