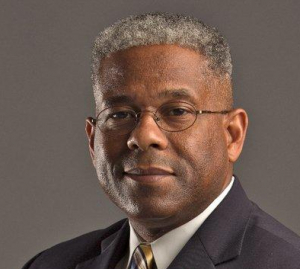 Dallas (WBAP/KLIF) – The wife of Texas gubernatorial candidate Allen West, arrested on suspicion of driving under the influence.
61-year old Angela West was arraigned in Dallas County Saturday morning and faces a charge of driving while intoxicated with a child under the age of 15 years.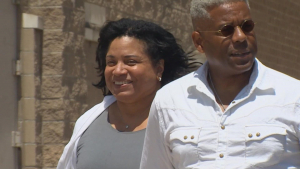 Allen West, a retired Army Lt. Colonel says his wife's breathalyzer test came up negative; blood test results are pending. The traffic stop came along west Northwest Highway.
Gubernatorial candidate West insists his wife was drinking water and lemonade at a dinner engagement.
West took to twitter early Sunday morning in a display of anger and disgust with the Dallas Police Department, specifically for the arrest which he contends was made without cause, and the fact that, according to West, his infant grandchild was "left on the side of the road with two Dallas Police officers until his daughter arrived to pick him up.
1/ 1/ I just want @DallasPD Chief #EddieGarcia to see a picture of our 3 mo. old grandson, Jaxton Bernard. He was the one left restrained in a car parked off the side of the road by Ofc L. Harris, badge number #11792 in the rush to wrongfully arrest my wife. pic.twitter.com/OYN7hKCX2r

— Allen West (@AllenWest) August 23, 2021
West later posted a video on social media showing receipts of her purchase at PF Changs which show that she ordered lemonade.
We are releasing violent criminals in Texas but arresting grandmas? pic.twitter.com/zkiFzsoJIt

— Allen West (@AllenWest) August 21, 2021
Meantime, the Dallas Police Association issued a statement standing by it's officer in question and its members in general. The written statement in part, accuses West of "sensational attention seeking," adding that the proper venue to argue the merits are not on the side of the road or on social media.
Dallas Police Association statement defending its officer after gubernatorial candidate and former Texas GOP Chair Allen West called the arrest of his wife for DWI "insidious". https://t.co/rMsrZieESQ

— Blake Hanson (@BlakeFox4News) August 22, 2021
(Copyright 2021 WBAP/KLIF. All rights reserved.)