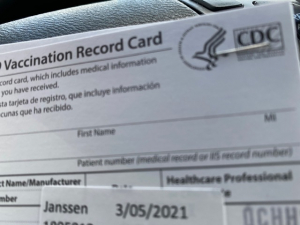 DALLAS (WBAP/KLIF) – Methodist Health System announced on Thursday that it is mandating all of its workforce be vaccinated against COVID-19 by October 1.
In an email sent to approximately 10,000 employees and medical staff Thursday morning, Methodist senior executives explained the decision.
"The highly contagious Delta variant is causing another spike in the number of COVID-19 infections in North Texas," the email read. "We believe the best way to keep our hospitals and communities safe is to achieve a fully vaccinated workforce."
Once Methodist attains its goal, all full-time employees are expected to receive a $500 bonus. Part-time employees will get $250.
According to the health system, exemptions will be made on medical or religious grounds. Employees are encouraged to apply for an exemption by September 10 in order to have their exemption reviewed before the October 1 vaccination deadline.
The announcement from Methodist Health System comes a day after Baylor Scott & White issued a vaccine requirement.
Copyright 2021. WBAP/KLIF News. All Rights Reserved.