(WBAP/KLIF) — The crisis at the U.S. southern border continues as local governments are calling on the Biden administration to stop the spread of COVID through the release of illegal immigrants into their communities.  Governor Greg Abbott has issued an executive order in an attempt to combat the influx of COVID-19 through illegal immigrants.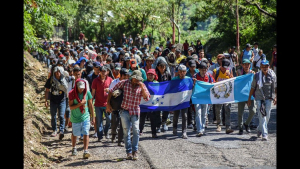 With rising COVID cases and worries about the Delta variant, many Texas border residents want protection from the spread of the deadly virus.  Sergeant Manuel Casas of the La Joya police department is concerned about COVID cases among illegal migrants entering the country.
He says they are looking for transparency regarding places like Catholic Charities and hospitals not informing the community that migrants are testing positive for the virus.  President biden has spoken about ending Title 42, which is a federal policy that calls for stricter regulations at the border due to the COVID-19 pandemic.
Texas communities along the southern border want a stop to the release of COVID infected migrants into their population. Casas of the says that he has never seen this many migrants come into the state.
Listen to WBAP/KLIF report:
(Copyright 2021 WBAP/KLIF Newsroom News.  All rights reserved.  Contains material from Fox News.)