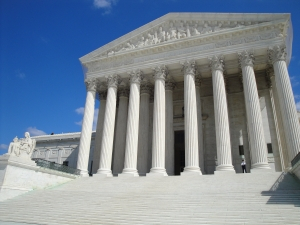 WASHINGTON (WBAP/KLIF News) – In a  7-2 opinion, the Supreme Court voted to uphold the Affordable Care Act and dismissed a challenge to the law by Texas and other Republican-led states.
Justice Stephen Breyer wrote the majority opinion and stated that the states, along with two individuals, did not have legal standing to sue.
The law, also known as Obamacare, provides protections for millions of Americans including for people with pre-existing health conditions, expands the Medicaid program that insures low-income citizens and a number of no-cost preventative services.
Breyer was joined by two other Liberal Justices Sonya Sotomayor and Elena Kagan, as well as Conservative Justices John Roberts, Clarence Thomas, Brett Kavanaugh and Amy Coney Barrett.
Conservative Justices Samuel Alito and Neil Gorsuch dissented.
Click here to read the opinion.
Copyright 2021. WBAP/KLIF News. All Rights Reserved.