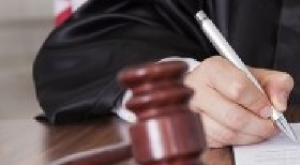 WICHITA FALLS (WBAP/KLIF News) – A Wichita Falls man will soon learn his fate after pleading guilty this week to plotting to blow up an Amazon data center in Virginia.
Acting U.S. Attorney for the Northern District of Texas, Prerak Shah, said 28-year-old Seth Aaron Pendley admitted that he disclosed his plan to a confidential source via Signal, an encrypted messaging app, in January.
According to a press release from the USANDT's office, Pendley sent the source a list of data center addresses and said he hoped a successful attack could "kill off about 70% of the Internet." When the source offered to help him obtain C4 explosives to use in the attack, Mr. Pendley responded, "F*** yeah."
Investigators said he then showed the source a hand-drawn map of a data center on Smith Switch Road in Virginia, featuring proposed routes of ingress and egress at the facility. He later detailed how he planned to disguise his car to evade law enforcement.
Authorities arrested him in April after he tried to obtain an explosive device from an undercover FBI employee in Fort Worth.
When detectives searched his home, they found a cache of guns, masks, wigs, notes and flashcard related to the attack.
The investigation into Pendley started after a tip about some disturbing statements he posted on a far-right extremist website.
FBI Dallas Special Agent in Charge Matthew J. DeSarno said this case is an example of the power of "if you see something, say something."
"The FBI thoroughly investigates all credible threats, and The North Texas Joint Terrorism Task Force acted quickly based on information received from a concerned citizen. The defendant sought to cause destruction with an explosive and investigators devised a strategy to disrupt the threat while keeping the public safe from harm. We ask the public to continue to stay vigilant and to continue reporting suspicious or threatening behavior to law enforcement," he said.
If convicted, Pendley faces up to 20 years in federal prison. His sentencing is set from October 1st.
Copyright 2021. WBAP/KLIF News. All Rights Reserved.