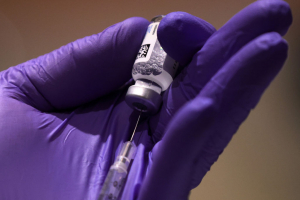 (LAKE WORTH)- MedStar and the Lake Worth Fire Department are holding a community vaccine clinic from 4-8 p.m. Thursday, June 10, at Lake Worth Community Center, 7005 Charbonneau Road.
Up to 250 first and second doses will be available to anyone 12 years and older.
Preregistration is recommended but not required. Enter your demographic information, answer the screening questions and select June 10, then take a screen shot of the QR code that displays after selecting the site and time.