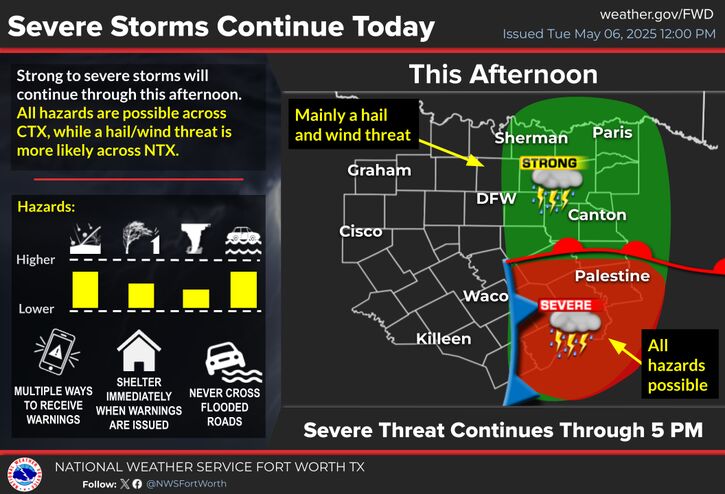 Today, Clearing, Windy, Cooler, 73 / 53, Winds N15-25G
Wednesday, Sunny, 77 / 58
Thursday, Sunny, 80 / 60
Friday, Mostly Sunny, Windy, 84 / 70
Sat/Sun, PtCldy, Windy, 86/88 – 70-72
At least two tornadoes were confirmed between Granbury and Waxahachie.  Video confirmed a tornado near Granbury, where a church lost its steeple and part of its roof.  The same parent storm spun out at least a second tornado captured in a still photograph around Blum in Ellis County.  It was either a tornado or extreme straight-line winds which flipped over several 18-wheeler, blowing passenger cars off I-35E south of Waxahachie.  Reports of goflball hail were common across North Texas last night.  Storms moved east of DFW after 10PM.