(WBAP/KLIF) — The border crisis continues to cost Texas taxpayers dearly, as thousands of illegal immigrants continue to flow through the open U.S. border. Attorney General Ken Paxton says the increasing numbers of unaccompanied minors entering the U.S. will cost Texas billions of dollars.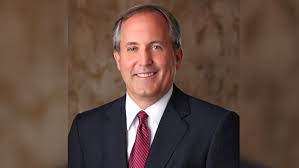 Not only is the influx of illegal immigrants across the southern border costing Texas billions of dollars, but the greater concern is the safety of migrant children.  Paxton is concerned that the Biden administration is endangering the health and safety of minors.
Border Patrol agents and volunteers have found the bodies of a number of migrants crossing the border in the rio grande valley.  Paxton made his comments on Fox's Sunday Morning Futures. The President says it continues to work on addressing increasing numbers of children with more facilities.
Listen to WBAP/KLIF report:
(Copyright 2021 WBAP/KLIF Newsroom News.  All Rights Reserved.)