(WBAP/KLIF) — Tarrant County Sheriff Bill Waybourn has tested positive for COVID-19. Waybourn felt sick last Friday and tested positive on Saturday, November 14th.  He's currently in quarantine and recovering at home with mild symptoms, According to public information officer Lt. Jennifer Gabbert.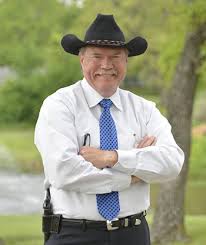 Gabbert said that three other people who had been in close contact with the sheriff have all tested negative.
Earlier in the week, officials confirmed that Fort Worth Mayor Betsy Price and her husband tested positive for the Coronavirus.  According to WFAA, Tarrant county reported 1,412 new cases of COVID-19 and 782 hospitalizations, Friday.
(Copyright 2020 WBAP/KLIF Newsroom, all rights reserved)