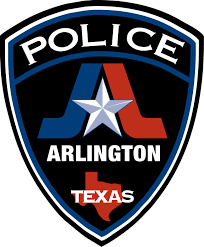 DALLAS (WBAP/KLIF News) – Arlington Police are looking for a man in connection with a sexual assault over the weekend.
According to police, a woman was approached from behind, on Brown Blvd., around 10:30a.m., Saturday. She was on a trail in the Crystal Canyon Natural Area Park, and the suspect allegedly had a gun.
The woman described the suspect as a light-skinned black man, about 25-years old, with a goatee, a mole on his face below his eyes, and a tattoo on his right hand that extended beyond his wrist.The suspect was last seen wearing a black hooded sweatshirt and black basketball shorts, and was in possession of a cellphone that is believed to be a red Apple iPhone with no case.
Anyone with information is asked to contact Detective Becky Szatkowski at 817.459.5580. Tipsters can also remain anonymous by contacting the Tarrant County Crime Stoppers at 817-469-TIPS.
(Copyright2019 WBAP/KLIF News. All Rights Reserved.)