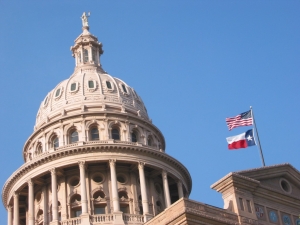 AUSTIN (WBAP/KLIF News) – On behalf of San Antonio, the Mexican-American Legal Defense and Educational Fund filed a lawsuit against the state of Texas over the ban on sanctuary cities.
The San Antonio city attorney said the law undermines the ability of elected officials to develop policy on behalf of residents.
The Worker's Defense Project Executive Director Jose Garza said suit names the state of Texas, Governor Greg Abbott and Attorney General Ken Paxton as defendants.
He said the law violates people's right to due process and equal protection.
"He picked a fight with thousands of working families and immigrant families in the state of Texas. That is not a fight he is going to win," said Garza.
The City of Austin said it will join San Antonio in the lawsuit.
Austin City Councilman Greg Casar said he supports the lawsuit and the families of the people the sanctuary cities ban affects.
"We have not been deterred. As Austin, we are not scared and in fact they have only strengthened our resolve. This law never had anything to do with public safety," he said.
Cesar said the law also violates the free speech of people who say they will not enforce it as well as residents' rights to due process.
Paxton had already asked a judge to review the law and declare it constitutional.
Copyright 2017. WBAP/KLIF News. All Rights Reserved.