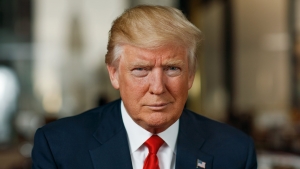 WASHINGTON, D.C. (WBAP/KLIF News) — President Donald Trump met with a dozen county sheriffs from across the country Tuesday, including Sheriff Harold Eavenson of Rockwall County, Texas. He brought up the topic of civil assets forfeiture, which allows for the seizure of cash and property from criminal suspects.
Easonson told the president that he knew of a "state senator in Texas that was talking about legislation to require conviction before we could receive that forfeiture money. I told him that the cartel would build a monument to him in Mexico if he could get that legislation passed."
The Washington Post reports President Trump responded jokingly, "Who's the state senator? Do you want to give his name? We'll destroy his career."
Eavenson laughed but did not reveal the name of the Senator.
Asset forfeiture is a legal process by which authorities may confiscate money and property from people who are accused of crimes for which they may never be convicted.
(Copyright 2017, WBAP/KLIF News. All rights reserved.)