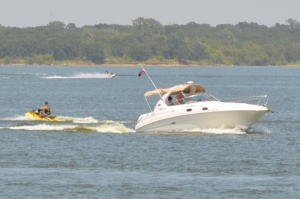 Grapevine (WBAP/KLIF News) – The Independence Day weekend is just getting underway, and already, some has died on the water in the Metroplex.
Police in grapevine are investigating a body that was found this afternoon near the south end of the dam on Lake Grapevine.
Not many details are known, but we do know boaters saw the body of a man on a rocky slope near the dam. They called police, who in turn called the medical examiner.
Copyright 2016, all rights reserved