For the children of two Dallas-Fort Worth schools, there is no Christmas without you. Please help 570 KLIF continue our mission to support the children of Martin Luther King Arts Academy and Charles Nash Elementary and help make sure no child wakes up Christmas morning without a gift.
Your donation will help us purchase a toy for every child at these two schools. The schools will use the remaining funds to support their students' needs throughout the school year.
---
ABOUT KLIF KIDS
Now in its 35th year of service, KLIF Kids started with a mission to fill a need in the community.
In 1987, the school formerly known as City Park Elementary was filled with children from underserved communities, many of whom lived in homeless shelters.
For those children, there was no present waiting under the tree. And so, KLIF's Kids began to make sure every child at City Park Elementary received a gift during the holiday season.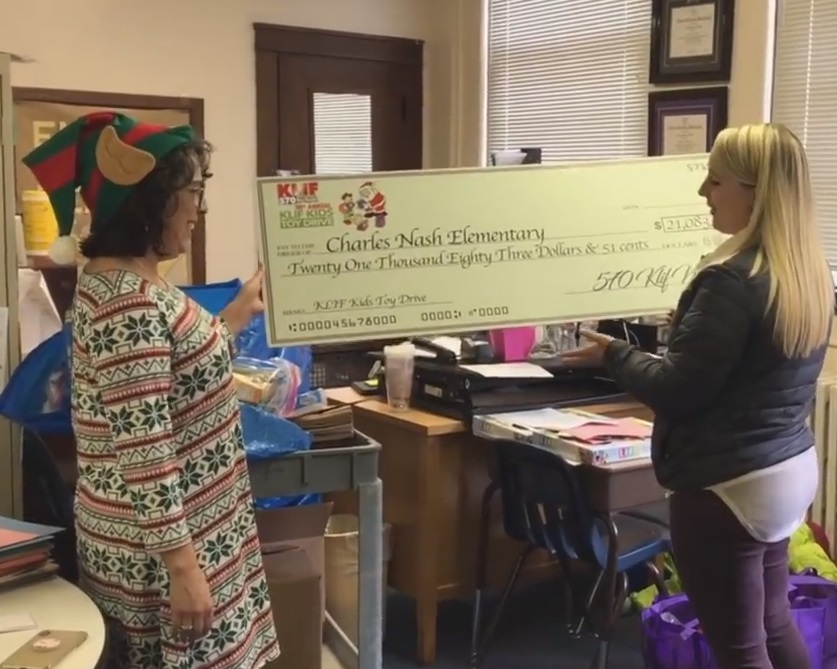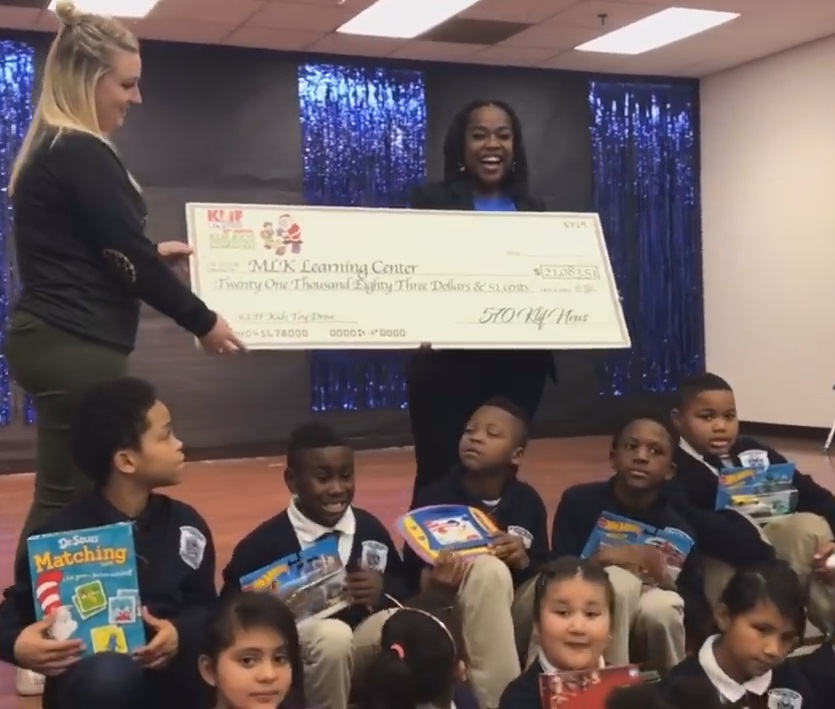 Through the years, the mission expanded. Ten years into the campaign Charles Nash Elementary in Fort Worth became the second school supported by KLIF Kids.
And with the generous support of Ed Wallace, Local Auto Dealers, and our listeners, KLIF Kids has continued to grow.
In 2022, we provided a toy for each child at Martin Luther King Jr Arts Academy and Charles Nash with a toy for Christmas and gave each school over $17,000 to give them the resources to support their students throughout the year.
---
MORE ways to donate
Monetary or toy donations can also be made via mail, or by visiting during regular business hours, Monday-Friday from 8:30am – 5:30pm. Our offices are located at:
KLIF-AM / KLIF KIDS
3090 Nowitzki Way, Suite 400
Dallas, TX 75219
---
Parking is available in the park in the "South Victory" Parking Garage, behind the Victor Apartment Complex building. This garage can be accessed off Victory Avenue, Victory Park Lane, or Museum Way.