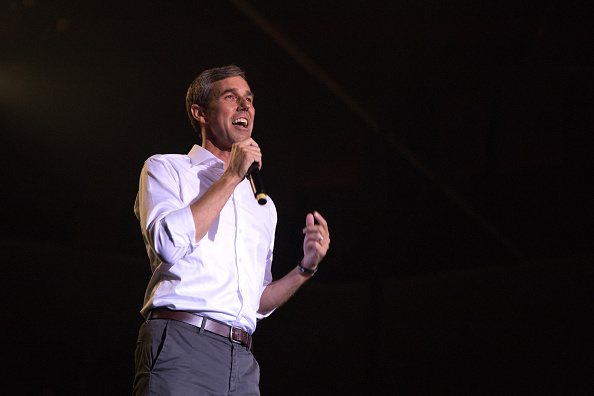 (WBAP/KLIF) – Democratic candidate Beto O'Rourke and Republican incumbent Gov. Greg Abbott were the biggest winners in the Texas primary election on Tuesday, Mar. 1.
O'Rourke was officially named the Democratic candidate for Texas governing, taking home more than 90% of his party's votes while outdoing opponents Joy Diaz, Michael Cooper, Rich Wakeland, and Inocencio Barrientez. Abbott, the incumbent governor, earned 68% of the Republican votes, with candidate Allen West coming second, followed by Don Huffines, Chad Prather, and Rick L. Perry. Both O'Rourke and Abbott were declared winners of their respective races by the Associated Press roughly an hour after polling locations closed.
The race for state attorney general on the other hand, remained close. Texas Attorney General Ken Paxton is headed to a runoff, earning just 43% of the Republican vote. Former Texas Supreme Court Justice Eva Guzman and Land Commissioner George P. Bush remained just 4% between each other for second place. U.S. Rep. Louie Gohmert sat in fourth place, earning just 16% of the Republican vote.
Former Fort Worth Mayor Betsy Price has fallen short in the Tarrant County Judge race. Price earned just 35% of the Republican vote, trailing Tim O'Hare, who received recommendation from former U.S. President Donald Trump. O'Hare captured 58% of the vote, avoiding a runoff between the two.
For a full list of Texas primary election results: https://results.texas-election.com/landing-page