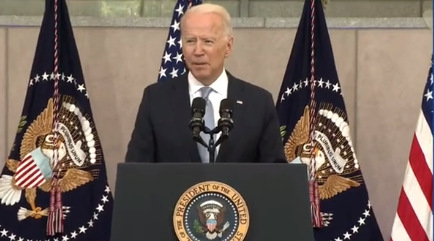 WASHINGTON (AP) – President Joe Biden announced his administration brokered an agreement for the Port of Los Angeles to become a 24-hour, seven-days-a-week operation.
It's an effort to relieve supply chain bottlenecks and move the stranded container ships that are driving prices higher for American consumers.
The president discussed the agreement during a speech Wednesday about the supply chain issues that have hampered the economic recovery from the coronavirus pandemic.
Ports in Los Angeles and Long Beach, California, account for 40% of all shipping containers entering the U.S.
The supply chain problem is tightly linked with the broader challenge of inflation confronting Biden.
(Copyright 2021, The Associated Press. All Rights Reserved.)
(WBAP/KLIF Contributed to this Report.)